UNI – you & I, is a project for PRIDE in collaboration with PHILIPS & Pride and Sports  who fight for a safe space for all athletes.

A sports uniform makes all the players one as a team but at Reconstruct we find unity in uniqueness.
Therefore we reconstructed old sports gear, that was gifted to us by Pride and Sports into eleven unique uniforms.
Each look represents one color of the Progressive Pride Flag, the wearer becomes a power ranger of the color, as these athletes are our superhero's. When the eleven rangers align they create unity in uniqueness as a full rainbow.

UNRUN partners with the Dutch label RECONSTRUCT to create a unique athletic-inspired capsule that easily blends expertise with smart craftsmanship, making it an example of how upcycling should be done.
Each look from this capsule, has its own story, using only fabric leftovers, samples, and unsold stock.
UNRUN is a high-end performance wear label, founded by Olympic gold medalists Elodie Ouedraogo and Olivia Borlée.
As hands-on experts, they have an unrivaled knowledge of how sportswear must feel, move, breathe, and look, making UNRUN a unique interpretation of what contemporary activewear can be.
Inspired by the glamorous athletes of the eighties, UNRUN blends performance and concept, closing the gap between function and fashion.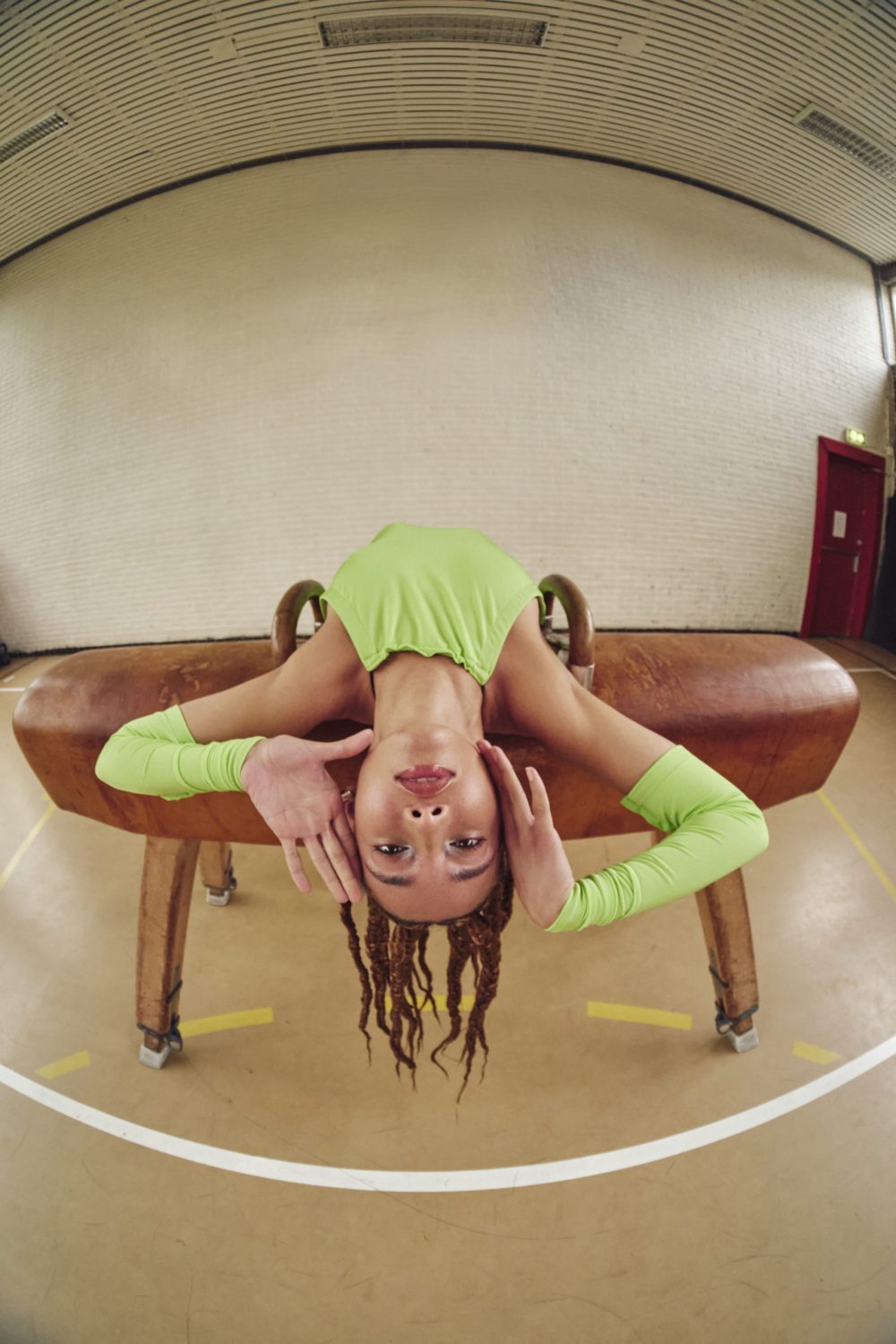 The title of the collection is "REVELATION"  based on the change an old garment can go through to become a designer piece – as revelation is defined as an event that makes you look at things in a new way.
Prior to making the collection we visited I:Collect, which is Weekdays long term garment recycling partner. As the collection drops mid-winter, we set out to look for knits and puffers. Our color scheme is created by the garments we found of good use. Its 'faults' influence of what it may be reconstructed to and therefore, forms the concept in itself.
All money made from the purchase will be donated to Civil Rights Defenders.
RECONSTRUCT HAS TEAMED UP WITH BUD FOR THEIR SHOW AT AMSTERDAM FASHIONWEEK.
WE HAVE MADE A CAPSULE COLLECTION FROM OLD BUD MERCH AND ALSO USED A 13 STOREYS HIGH BUD BILLBOARD TO CREATE THESE ITEMS WHICH RESULTED IN A COLOURFUL HUE OF PIXELS
We teamed up with Solebox to celebrate the upcoming launch of the Nike women's Dunk Low Disrupt. The legacy of dunk was built by bold individuals redefining the rules – different in every way, but united by their beliefs. Solebox gave Reconstruct the opportunity to design a capsule collection inspired by and made from the new Dunk Low Disrupt. The collection includes a headpiece, a corset, a skirt, a bag and an umbrella.
Reconstruct put pen to paper with Converse to reimagine the classic Chuck Taylor All Star low-top.
Our Franken-Chucks made their debut during Amsterdam Fashionweek showed together with tigh high converse boots and a converse corset.