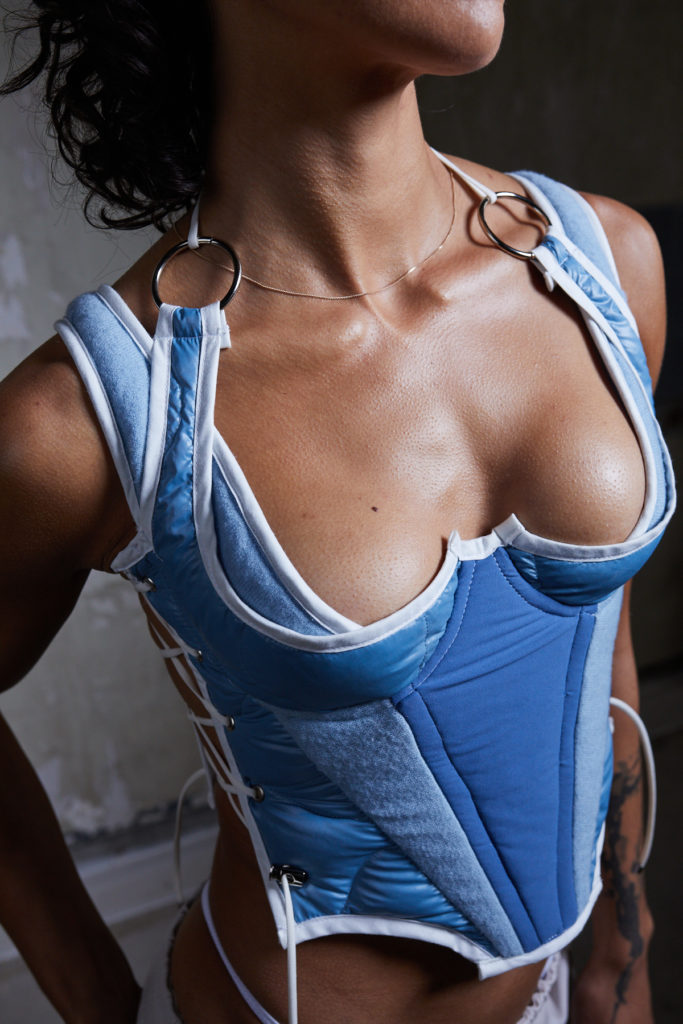 WEEKDAY X RECONSTRUCT
The title of the collection is "REVELATION"  based on the change an old garment can go through to become a designer piece – as revelation is defined as an event that makes you look at things in a new way.
Prior to making the collection we visited I:Collect, which is Weekdays long term garment recycling partner. As the collection drops mid-winter, we set out to look for knits and puffers. Our color scheme is created by the garments we found of good use. Its 'faults' influence of what it may be reconstructed to and therefore, forms the concept in itself.
All money made from the purchase will be donated to Civil Rights Defenders.
Photographer: Lisa Wals
Model: Maria Anouk – APL models
Muah: Björn Mohamadmoesman