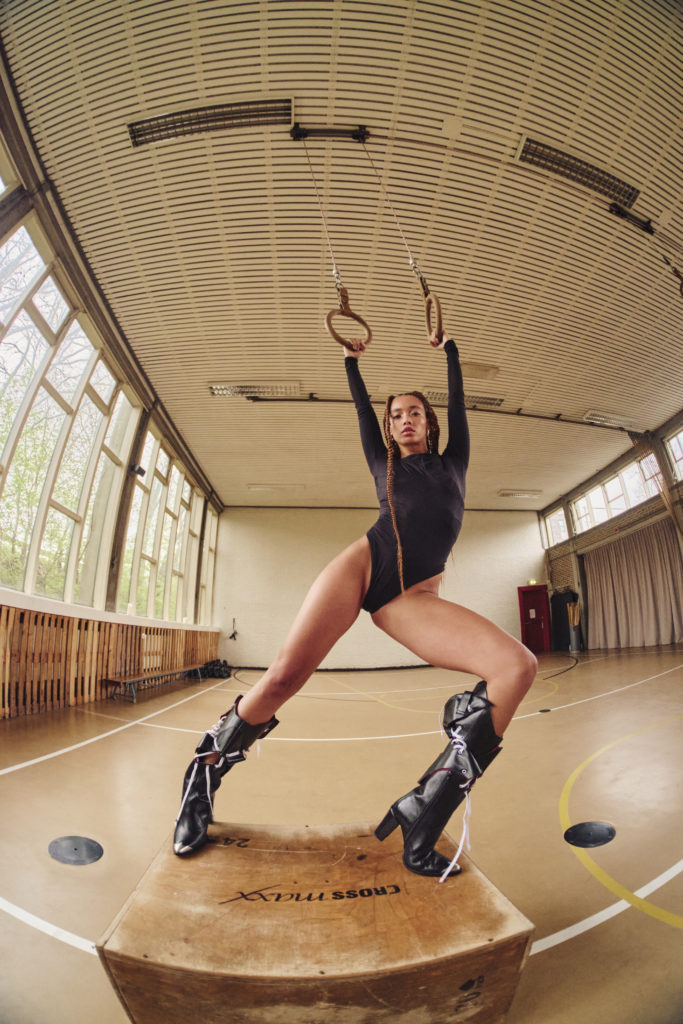 RERUN
UNRUN partners with the Dutch label RECONSTRUCT to create a unique athletic-inspired capsule that easily blends expertise with smart craftsmanship, making it an example of how upcycling should be done.
Each look from this capsule, has its own story, using only fabric leftovers, samples, and unsold stock.
UNRUN is a high-end performance wear label, founded by Olympic gold medalists Elodie Ouedraogo and Olivia Borlée.
As hands-on experts, they have an unrivaled knowledge of how sportswear must feel, move, breathe, and look, making UNRUN a unique interpretation of what contemporary activewear can be.
Inspired by the glamorous athletes of the eighties, UNRUN blends performance and concept, closing the gap between function and fashion.
Photographer: Daniil Lavrovski 
Model: Shivawn Jade Joubert 
Muah: Paula Koehler
Braids: Merci